---
Mrs. Rowe is in the running for the $2,500 Farmers Thank a Teacher program. She is an exceptional teacher and awesome PJHS Cat
. Please click the picture and search for Rowe and VOTE!!! Let's get her some $$$$. Share and #voteRowe. You can vote daily from as many email address as you can. You must be able to confirm your vote through an email link you will be sent.
Click here for a copy of the 2017-2018 school calendar.
---
Transcript of 2-28-17 Callout:
This is a message from Mrs. Stockman, Principal of Prattville Junior High School. I have a couple of quick announcements. First, thank you for participating in the detergent fundraiser. Pick-up for detergent is Wednesday from 2-5 pm in the 8th grade Conference Room. You may also pickup detergent on Thursday from 3:45-5:00. Due to the hard work of our students and community, we are close to purchasing our new sign. Our next project will include a new science lab for 7th and 8th grade students. We need equipment and supplies to continue hands-on labs and to expand our curriculum. We continue to work hard to provide our students with the best of the best! Details of upcoming events, including the Book Fair, are on the PJHS website. Please take a peek at the website for current news.
The weather has been unseasonably warm this year and the sap is rising a little early. Please make certain your student is in dress code each day and remind them of the rules of PJHS. Thank you again for your support. We appreciate you!!! Have a fantastic day....and as always....Go CATS!!!!
---
History Class Book Fair Schedule
Friday, March 3 Spencer
Monday, March 6 Workman
Tuesday, March 7 Sandlin
Wednesday, March 8 Washington
Thursday, March 9 Kiser
Friday, March 10 Nikrant
Monday, March 13 Jackson
Tuesday, March 14 Strong
Wednesday, March 15 Final Day of the Book Fair
CASH ONLY! No Checks.
Remember to Donate to the All for Books Program to give a book to a child in need.
---
School Name: Prattville Junior High School
Picture Day is Friday, March 10

Picture Day ID: CQ016777Q0
Specific information about your Picture Day can be found on your Picture Day flyer.
Login to your mylifetouch.com account
---
9th Grade Registration Information
Ninth grade registration is quickly approaching. Please review the following schedule of events and make plans to attend. We look forward to seeing you!
Information about Autauga County Technology Center elective options is available in the office or Student Center.
Monday, February 27 – 6:00 p.m. in the PHS gym
- PARENT ORIENTATION (At this time parents will pick up
registration
information
for their student(s).)
·
At this meeting, recommended courses will be provided for each student, Student Ambassadors will discuss student life, a school counselor will discuss diploma options, and administrators will speak about the structure and expectations of the Freshman Academy.
·
Students are welcome to attend to this event. Excellent behavior is expected.
·
Parents who have students not currently attending Prattville Junior High School but interested in the Freshman Academy may attend this meeting for informational purposes; however,
registration
for those students
will be held over the summer.
Tuesday, February 28 at 10:00am in the PHS Media Center
- Repeat Parent Orientation for those unable to attend the original meeting.
Students should remain at school.
PHS School staff will meet with all 8
th
grade
students in an assembly at PJHS on Monday, February 27, 2017 to help explain the
registration
process.
Monday, March 6 at 6:00 pm in the PHS Lunchroom
- Questions and Answers for registration. PHS staff will be available to answer any questions for parents/students.
Registration
Forms must be returned to 8
th
grade
homeroom teachers at PJHS by Wednesday
, March 8.
This information is also located on the PHS website:
www.gophslions.com
.
| | |
| --- | --- |
| | Click on the following link to download the basketball schedule for 9th grade boys and JV girls. https://drive.google.com/file/d/0ByG1m_sYPe5iYmhSWUppekt2UTQ/view?usp ... |
PHS Principal: Brock Dunn
9
th
Grade
Asst. Principal: Cindy Hines cindy.hines@acboe.net
9
th
Grade
Counselor: Kristi Cook kristi.cook@acboe.net
---
---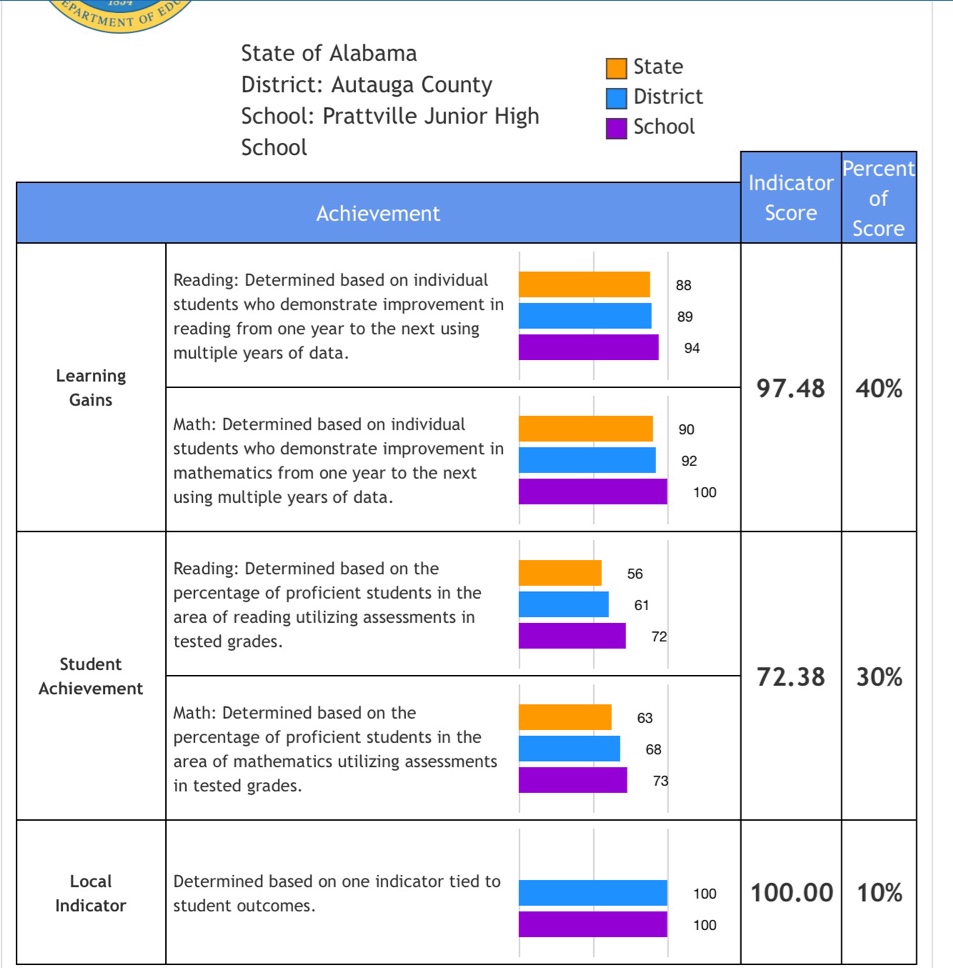 PJHS ROCKS!!!!
We toppled Auburn Junior High and Enterprise and Florence and Opelika and Troy and the entire tri-county area! We still have some work to do to catch up with Hoover and Mt Brook and Huntsville - but we will! The fact that we have done so WELL with limited funding can ONLY be attributed to the INCREDIBLE AWESOME WONDERFUL FANTASTIC teachers in Cat Country.

If you are interested in checking out other schools across Alabama ), click here.
---
---
---
Circle of Champions Tutoring will begin again in January.....stay tuned!
---
Watch all our student produced videos. Visit the "Spotlight" page for a complete listing of videos available and visit often to keep up with the latest additions.
Thank you for your support!!!! Go CATS!!!!
---
Yearbooks On Sale
Students can order online through January 16 for $40
by clicking the yearbook below.
The next time books may be purchased is
at the signing party in May for $45 cash.
---
---
---
Free Math and Science Tutoring
---
Click the link below to view the 2016-2017
Prattville Junior High School Alabama Continuous Improvement Plan
---