Would you like to honor a veteran? Do you know someone who has served in the US military? Allow us to feature them in our upcoming Veteran's Day Assembly. Send a picture of a veteran, active or retired to pjhsveterans@gmail.com.
Students may also enter the poster in the Patriotic Poster Contest for a chance to win $20. Poster should be on a full sheet of poster paper, be full color and illustrate the theme: "Real Heroes Make our Military". See Mrs. Brown in Room 46 for details.
---
You can recognize a teacher in our "Real Cats Roar" program. Simply send an e-mail to Lashonda.houser@acboe.net with the inforamtion and they will be entered to win a weekly prize.
Thank you teachers for taking a hand, opening a mind, and touching a heart!
---
Please help PJHS help others.
Current Service Projects: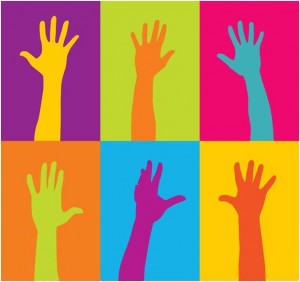 1. Operation Christmas Child - send in itmes to help us fill 250 shoeboxes for children around the world. We need small itoys, socks, pencils, etc.
2. Family Support Center - please send in basic baby supplies and place them in the baby bed in the front lobby. These items will help families right here in Prattville!
---
WRESTLING

Wrestling Practice will begin on 1 Nov after school. Practice will be held in the blue building across the street. You must have an up-to-date physical to participate.
---
2017 PJHS BOYS GOLF TEAM
Chapman Cook Cole Segura Isaac Gray David Lees
Caden Strandburg Sam Hunter Gabe Chance Joshua Stevenson
Ryan McKinnon Hayden Smith
2016-2017 Girl's Golf Team
Anna Bebawy Ella Bryant Kilee Cheshire Tatum Depuydt
Madison Hall Gracie Keith Laura Keith Madeline Ladora
Mari Grayson Luckie Rachel Simpson
---
Prattville Junior High School Pictures
Picture Day ID: CQ016014Q0
The easiest way to get school pictures is by ordering at mylifetouch.com
• No need to send cash or flyer back to school
• Get more background choices online
• Customize your package online with different portrait sheets
• New MyFamily rewards program available online.
Please submit your portrait order online by September 19, 2016 for free shipping to school.
---
---
Watch all our student produced videos. Visit the "Spotlight" page for a complete listing of videos available and visit often to keep up with the latest additions.
Thank you for your support!!!! Go CATS!!!!
---
Yearbooks On Sale
Yearbooks are on sale for $35 from Sept. 6-13. Yearbooks may be purchased online for $35 through October 30 at www.yearbookordercenter.com/index.cfm/job/0028
---
Box Tops may be turned in during homeroom or dropped off in the Library Media Center. Every Box Top we collect between now and 11/2/2016 earns our school a chance to be one of 20 winners of 50,000 Bonus Box Tops -- that's $5000 for our school!
Click here to see a video.
Thank you for your support.
Mrs. Athenia Weldon , Media Specialist & Box Top Coordinator
---

PJHS is now on INSTAGRAM!
Search @CATSPJHS and +FOLLOW for updates, fun pics, and all the excitement at PJHS!
---
Fundraiser Opportunity!
We have 150 envelopes ranging from $1 to $150 in one-dollar increments. Families, businesses, or community members can join together for larger contributions. Contributors will be acknowledged on our website. THANK YOU FOR YOUR SUPPORT AND MAKING PJHS A SCHOOL OF EXCELLENCE!!!
Funds raised will be used for the following:
New benches for the front of the school




New computers for 8th grade computer lab




Replacing white boards

Projection system in the Library Media Center



We would like to thank Jake Powell with Powell Wrecker Service for sponsoring our very first envelope!
---
The Autauga County 2016-2017 School Calendar has been approved.
---
Free Math and Science Tutoring
---
Click the link below to view the 2016-2017
Prattville Junior High School Alabama Continuous Improvement Plan
---